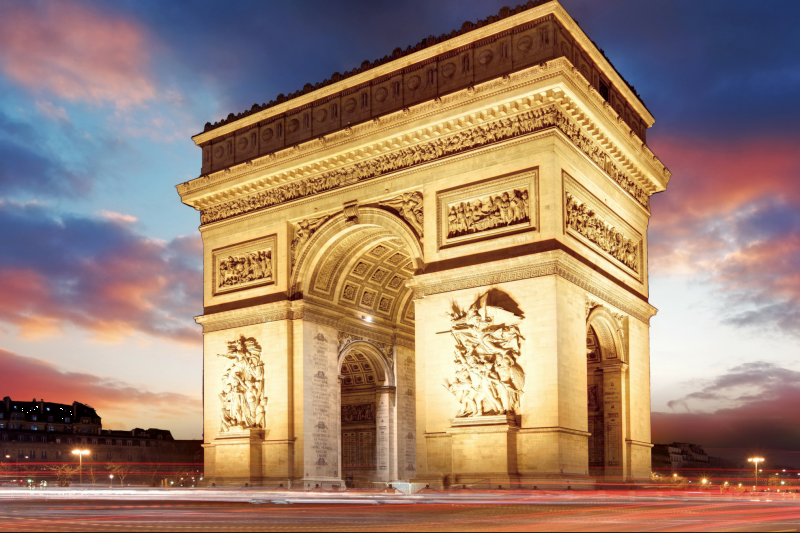 Arc de Triomphe and Champs-Élysées
Detta är en helt ny produkt i vårt sortiment som du redan nu kan boka biljetter till - information på svenska kommer att finnas tillgänglig snart.
The golden sunrays brightens up Paris, making the city shine with red and yellow colors. You stand there with a person close to you and try to fathom how wonderful this panoramic view really is. It is a magical experience in one of Paris' most admirable places.
Varaktighet: 1 timmar 30 minuter
Vad ingår i priset?
Skip the line-tickets to Arc de Triomphe.
Small groups of 25 people or fewer.
Audio headsets.
Vår kundtjänst

08-446 808 44
Vill du ha hjälp? Ring eller skicka oss dina frågor via kontaktformuläret!